Dr. Stephanie Molden, Leading Urogynecology Physician
Combining Experience, Expertise and Compassion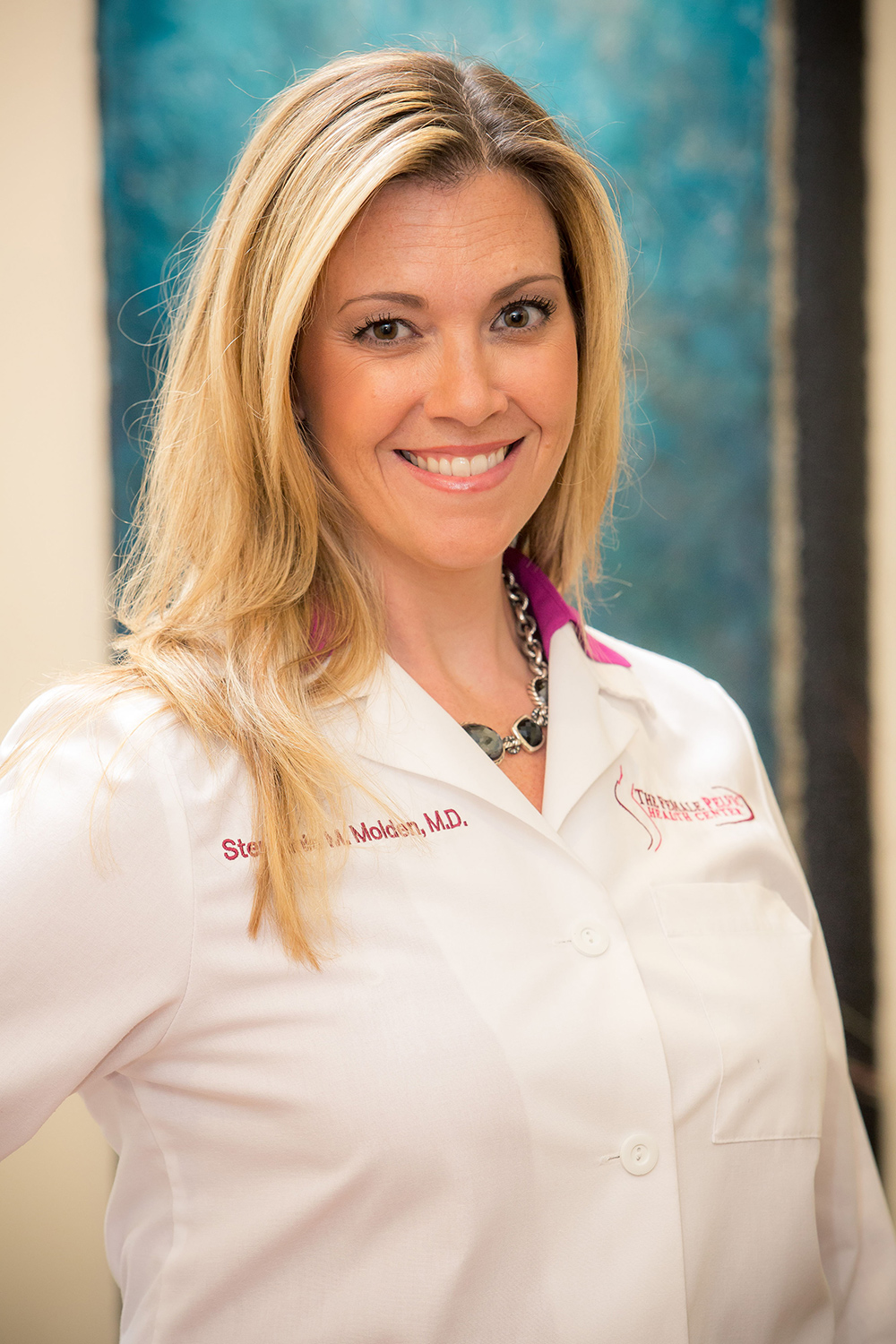 Dr. Stephanie Molden is motivated by the gratification of helping women with pelvic disorders—including pelvic organ prolapse, urinary and bladder problems—return to their normal lifestyle.
She completed her training in Urogynecology with a three-year fellowship in a leading training program in the Lehigh Valley. Dr. Molden is an active member of the American Urogynecology Society (AUGS), participating in ongoing continuing education and research initiatives. She is also a member of the:
American College of Obstetricians and Gynecologists
Society for Gynecologic Surgeons
Society for Urodynamics and Female Urology
International Urogynecology Association
American Medical Association
Dr. Molden is a Skilled Pelvic Surgeon
Dr. Molden has accumulated extensive case and surgical experience in pelvic medicine and reconstructive procedures, and is involved in educating other physicians regarding new techniques and approaches. Medical Director of the Robotics program at St. Mary Medical Center and the first surgeon to perform robotic surgery at the Center, Dr. Molden is on the cutting edge of the use of robotics in Urogynecology. She treats patients for the full range of urogynecological issues including:
Pelvic organ prolapse
Urinary incontinence
Painful bladder syndromes
Dropped bladder
Dr. Molden received her M.D. degree from the University of Virginia, and completed her residency in Obstetrics and Gynecology at Abington Memorial Hospital, where she was Chief Resident. She has special interests in teaching and research and has held academic appointments and presented novel research findings in her field, in both national and international forums.
Related Links: